Re: Versys on gravel roads?
---
Quote:
Originally Posted by
Birdy
I got a chance to ride a Versys (or Ninja not to sure on that) powered KLR. It was faster and smoother BUT lacked the Chug Chug Chug low end of the KLR motor. Now out west or on more open trails it wouldn't be a problem at all but on the little single track we were on I had to ride the clutch and feather the throttle like mad to keep the bike moving and not stall it. I was glad to swap buck to "The Fat Little Pig"
I tend to agree and while my KLR's 37hp is hardly earth shattering it is enough most of the time (again, my riding is offroad biased); I personally wouldn't trade off 7lbs additional weight, reduced ground clearance and increased reliance on electronics for the added power....but I can see why some would.
Dave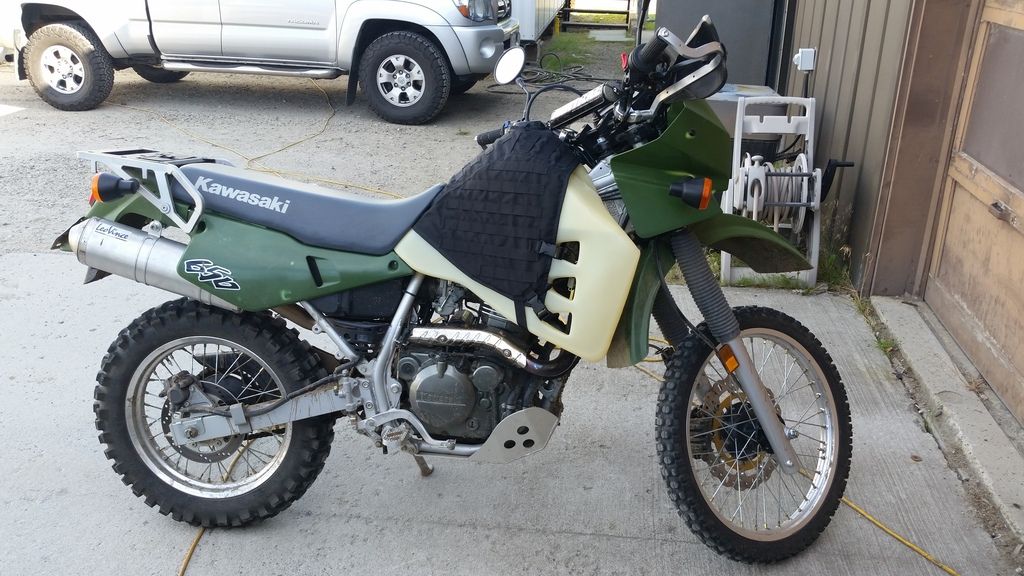 __________________
twins; 2000 & 2001 KLR's: Cogent suspension, 320mm rotor+SV calipers, IMS tanks+ tankvest, Knight designs pegs, Anti-gravity batteries, Renthal bars, MT21 and D606 tires, FMF Q4 and LeoVince X3, ...and most everything that Eaglemike makes! :-)