Once you have the carb rotated, you can pull the vacuum chamber.
5) Pull the vacuum chamber cover off.
Be careful!
Hold the cover down with one hand while pulling the screws. There's a huge spring under it and it might fly out on ya: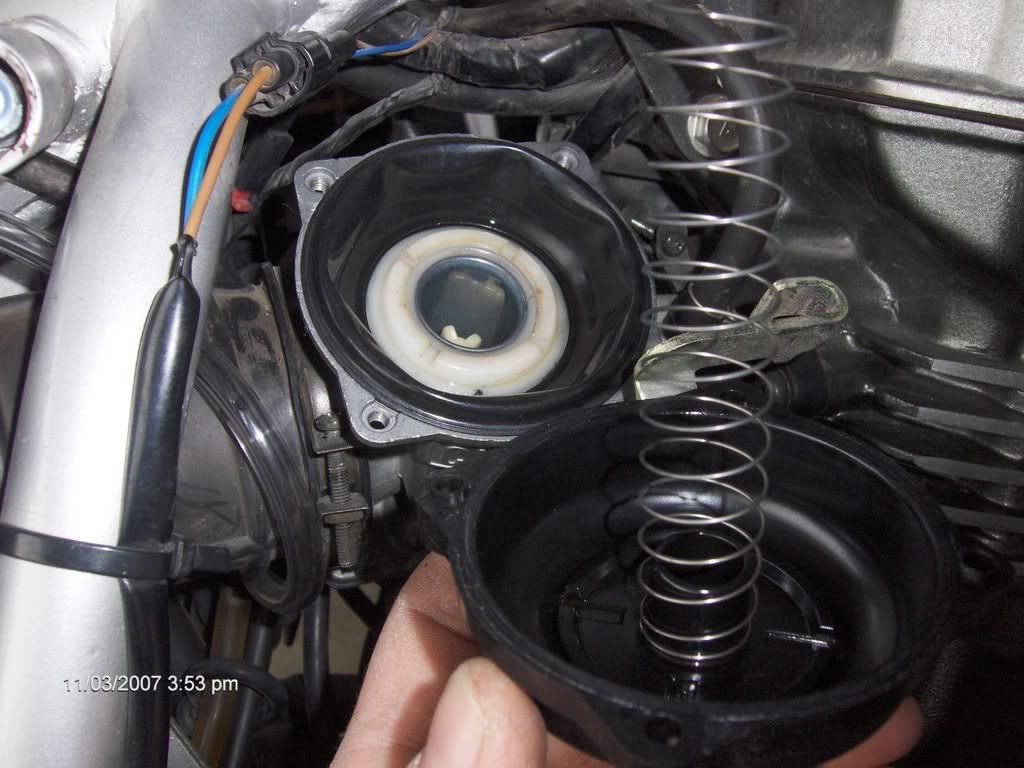 6) The diaphragm is very delicate (& expensive), so be careful not to damage or tear it while pulling it out: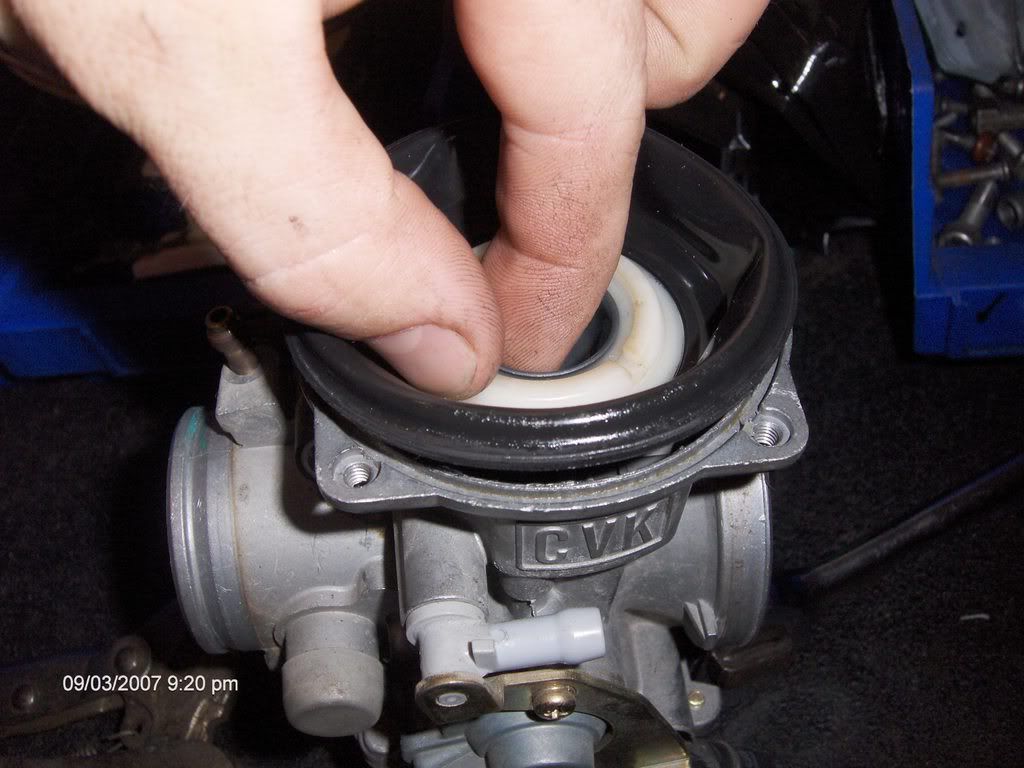 Yes, in some of my older pics, I had the carb out of the bike ...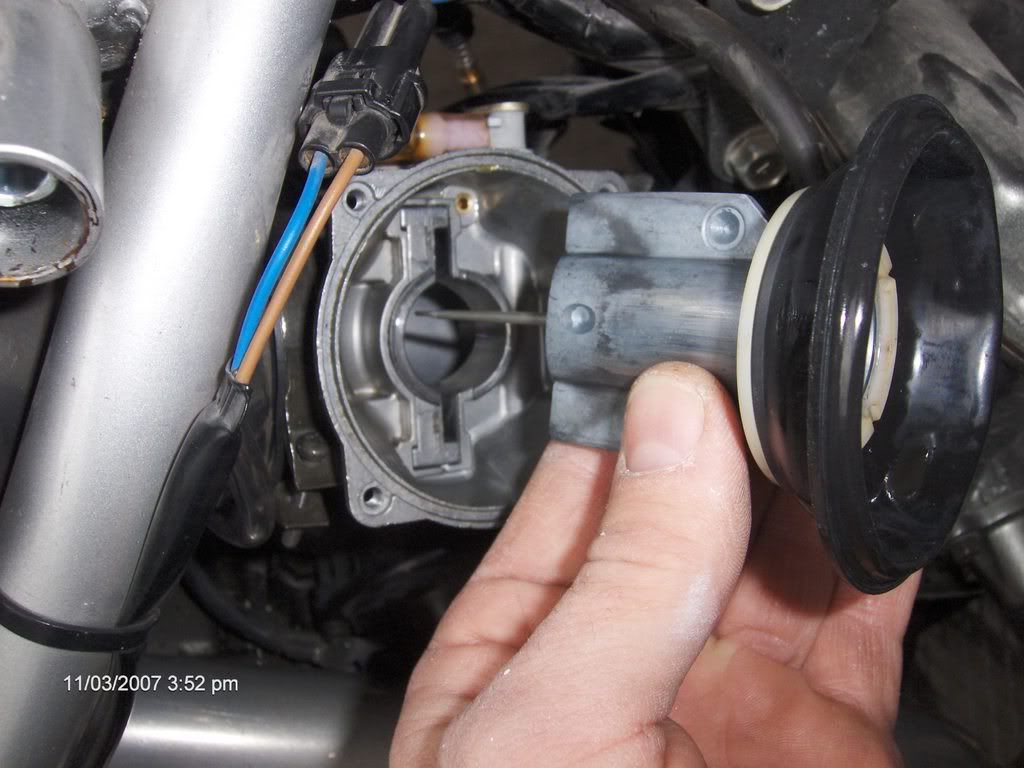 Be careful not to damage the main jet needle also.
The large spring holds down the slide assembly via the plastic "crown" piece which holds down the main jet needle in the bottom of the slide. They just sit in there. Simple, isn't it?
7) The washer is a #4; small washer. There's lots of different opinions on how thick it should be, and I certainly don't know. Most guys I think say about .020"-.025". Some others say they had to stack a couple atop each other.
Stainless is probably best, as regular steel can and will rust.
My bike was popping on decel badly, so I picked up a nylon washer from my hardware store that was .034", as can be seen on my main needle: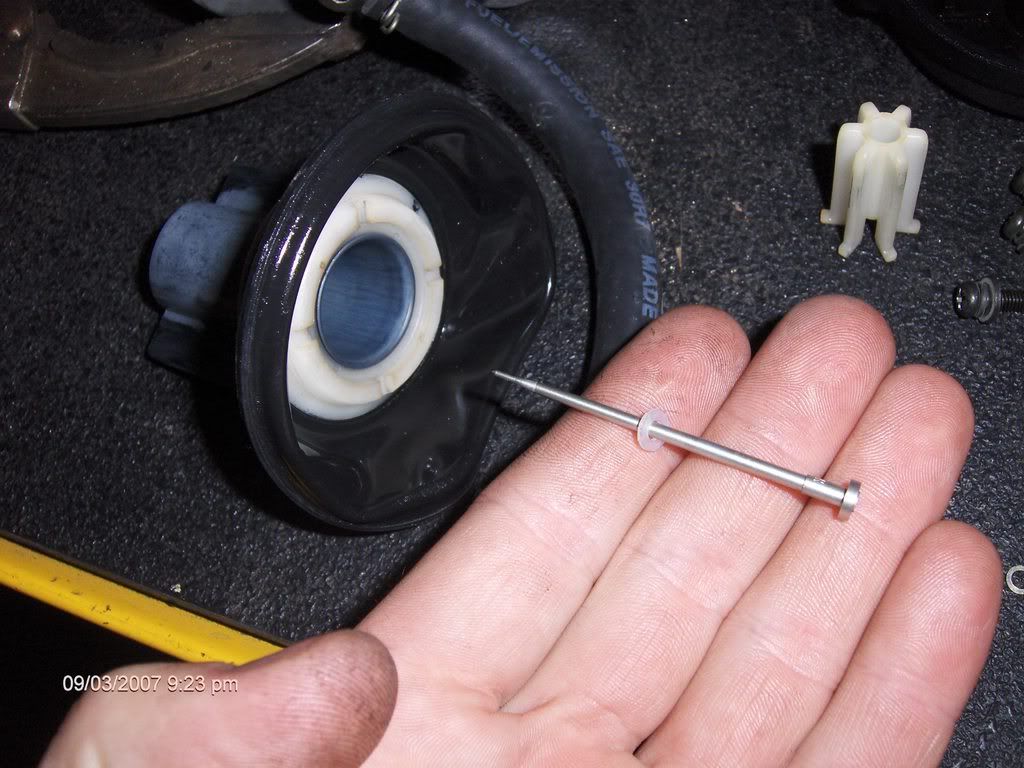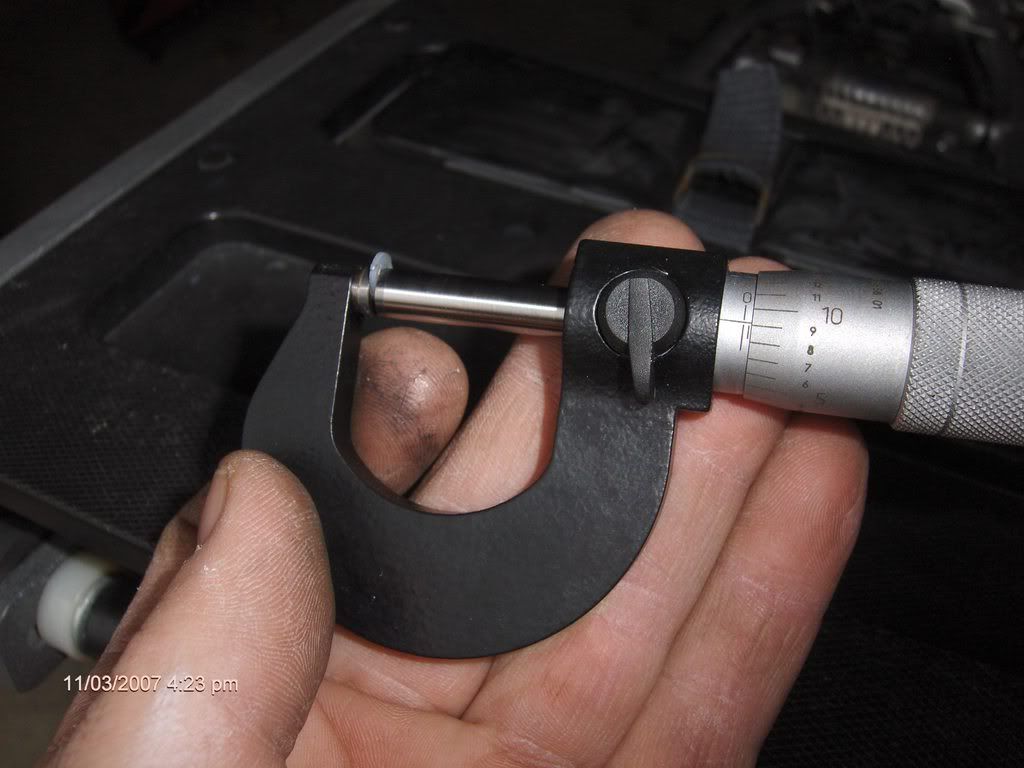 I took it to some sandpaper and thinned it a bit: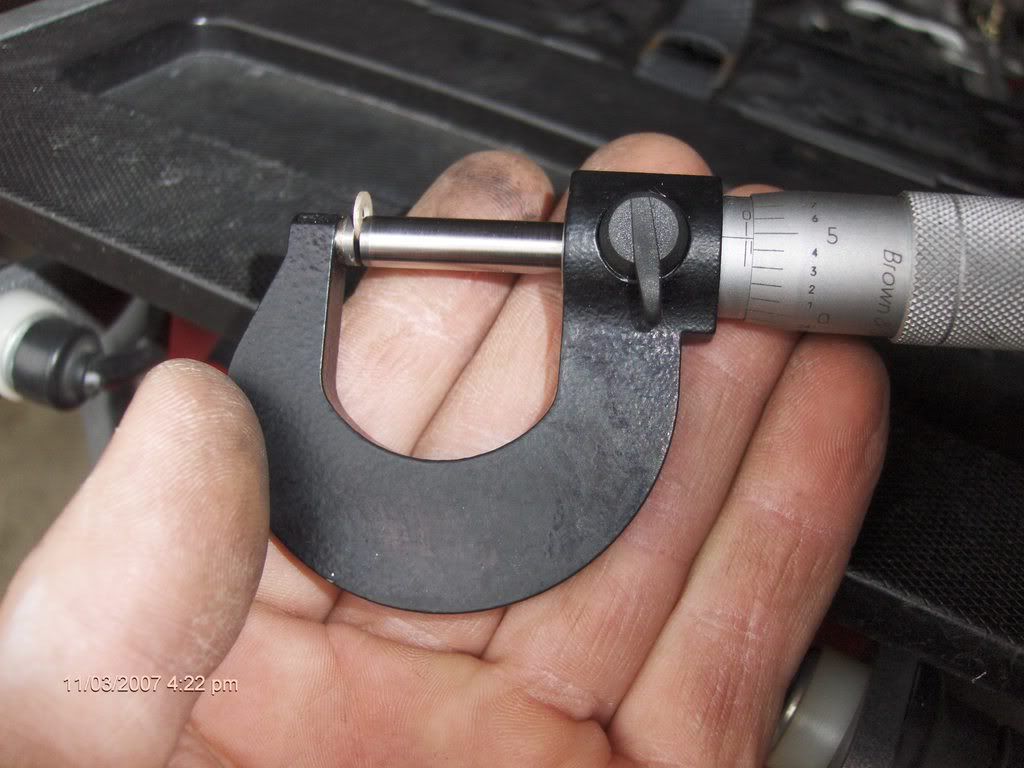 I don't know if it's the right thickness, as it got cold here before I could fully test it out. (My bike won't warm up at 30 degrees or less!
)
8 ) The other mod is to enlarge the air hole leading to the topside of the diaphragm. I don't have a pic of this.
This is the hole on the bottom of the slide towards the side. It's said to drill it out to 7/64", which isn't very much bigger than stock. This is the one mod that you can't go back on. If you're unsure about doing it, I'd say hold off and try the shim first, then drill at will! And keep the drill filings out of the carb!
9) Everything gets reinstalled in the reverse order, with the exception of adding the shim washer on the needle.
Can I say again how imporant it is to be careful with the diaphragm? Do so. If it doesn't stay in the groove, use a little Vaseline or dielectric grease in the groove. A couple small dabs will do:
Don't forget the big spring under the cover ...
To be continued ...